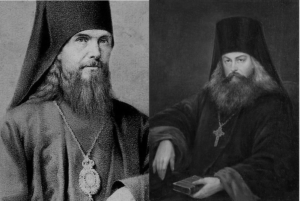 We have a Sts. Theophan the Recluse and Ignatius Brianchaninov Study Group at St. Nicholas.  The group meets on Sunday morning after the divine liturgy, and will be live streamed.  Here you can find materials used by the group.
Past and Upcoming Readings (roughly in order):
Some summary texts on important topics:
The Prayer Rule

The Rule for Attending to Oneself by St. Ignaty Brianchaninov
Written for a Certain Layman As a Result of His Desire To Live A Vigilant Life In The World. This includes the prayer rule given by St. Ignaty
A Prayer Rule by St. Theophan the Recluse

The Essence: Being Within
Misc.
Books
Books by Sts. Theophan and Ignaty